Hi there, everyone. I'm new to the community, and I feel like I have to post my fair share of bunny pictures. This here is Sora, my two-year-old mini rex. 8D




Relaxation!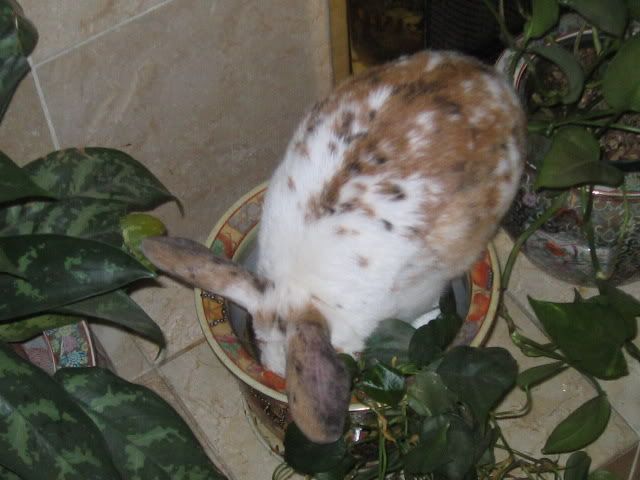 ...he just felt like sticking his head into a potted plant to look around.


He likes to lay around on our Persian rugs.


He's in the backyard here, under the patio furniture.


He's hiding under the dining room table. (:


Hope you all enjoyed 'em!

Clear. ~